Iya valley, an unexplored region surrounded by nature
Iya valley, an unexplored region surrounded by nature
Iya Valley
Unexplored region
When you hear the word "Iya," you may feel a faint sense of mystery. In the western part of Tokushima, known as the "Land of the Sky," Iya still preserves the old agricultural and mountain village life. The scenery, which looks "spectacular" to the traveler, also conveys the harshness of living in steep cliffs. The greatest charm of the Iya Valley may be the chance to see the daily lives of the people who have lived here for generations. Why not make Iya your "favorite unexplored region" by taking your time and not just taking a glance at the scenery?
Cross the Iya Kazura Bridge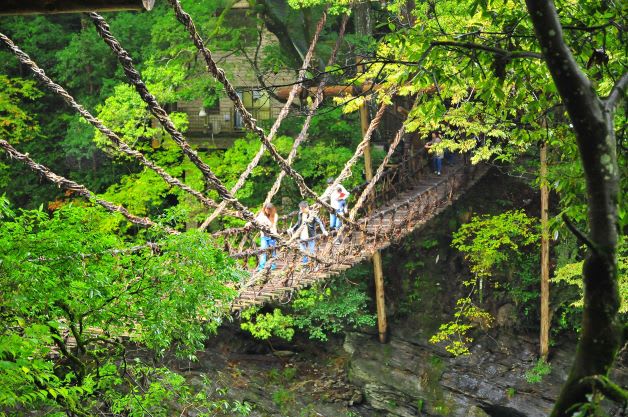 The Kazura Bridge is a must-see when visiting Iya.It is said that the bridge was built by the Heike warriors to prevent their pursuers from entering the valley, and was once the only transportation facility in the deep mountain valley area. The bridge is 45 meters long, 2 meters wide, and 14 meters high above the Iya River below. It is a sturdy suspension bridge with wire ropes built in, but it is quite a thrill because of the creaking and swaying and the large gap under your feet.Be sure to visit the Oku-Iya Niju-Kazura Bridge as well.
Take an "Iyakei Taxi" to discover the unexplored region of Iya Valley
Due to its unexplored nature, it is quite difficult to get around Iya within a limited time by public transportation.For those who want to visit Iya, Oboke and even Mt. Kenzan efficiently, we recommend taking a local Iya-kei Taxi. The jumbo taxies are a great way to travel in a group with family and friends. The experienced taxi driver will guide you along the way. The taxi will take you on an undulating village road, where you can visit mountain villages on the slopes and taste the local cuisine prepared by the locals. There are wonderful encounters awaiting you after your trip that will make you say, "I want to see that view again," "I want to meet that person," or "I want to eat that thing again.
Try the Iya Jibier 100% Burger at Cafe & Gibier!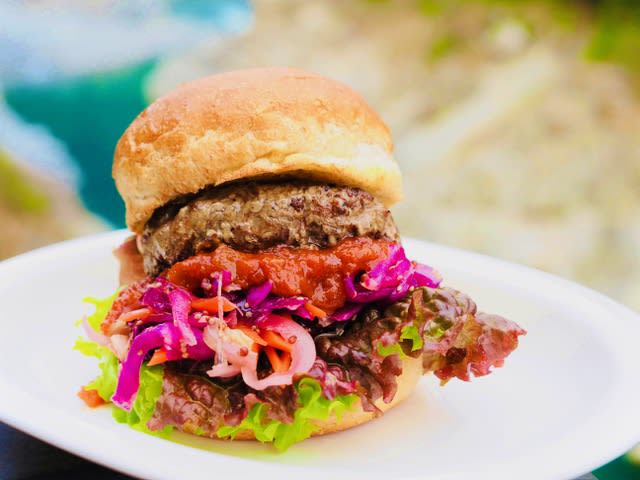 Cafe & Jibier" is a gibier café located in Oboke Roadside Station. You can enjoy gibier burgers made with 100% local wild boar and venison meat and vegetables. You can also try the gibier taco rice, gibier curry, gibier loco moco, and more. All the ingredients on the burger and rice menus are made from gibier from Iya. Enjoy the view of the emerald-green Yoshino River from the terrace while savoring the delicacies of this unexplored mountainous region.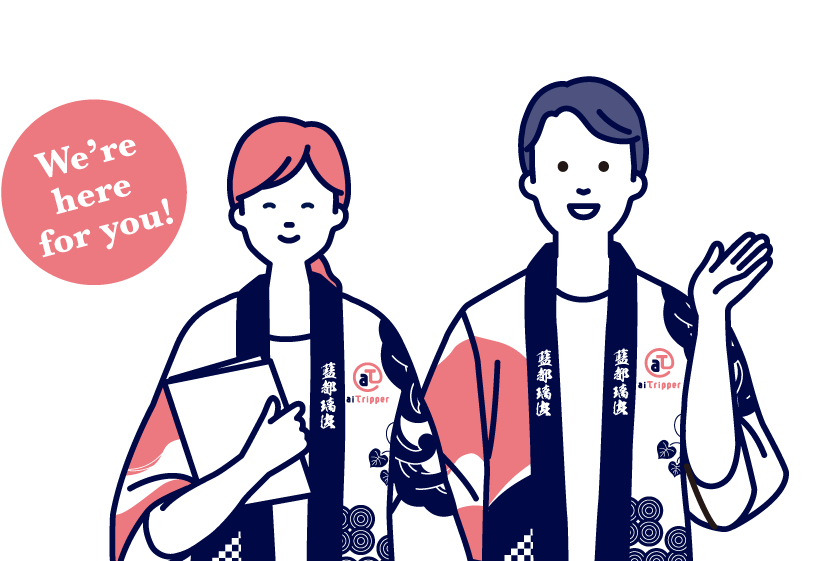 Bespoke Trip Planner
We can plan a special trip just for you to meet your desired destinations and purposes.
Please feel free to contact us if you need help.
*Additional charges may apply depending on the content of the consultation.