A must-visit place in Naruto
A must-visit place in Naruto
Naruto whirpool
Ohenro
Shikoku 88 temple pilgrimage
Rrozenji
Naruto is the gateway to Shikoku from the Kansai region.It is also the starting point of a trip to Tokushima, and the first of the 88 sacred places on Shikoku, "Ryozenji," is located in this area. There are many attractive spots for sightseeing , including activities near the magnificent whirlpools, an art museum where you can view masterpieces from around the world, a pottery that continues to produce the jars essential for indigo dyeing.You can also enjoy Naruto's gourmet delicacies such as Naruto sea bream, Naruto kintoki, and Naruto wakame. We have picked out three plans in Naruto that we recommend you to experience.
Enrich your senses at the "Otsuka Museum of Art"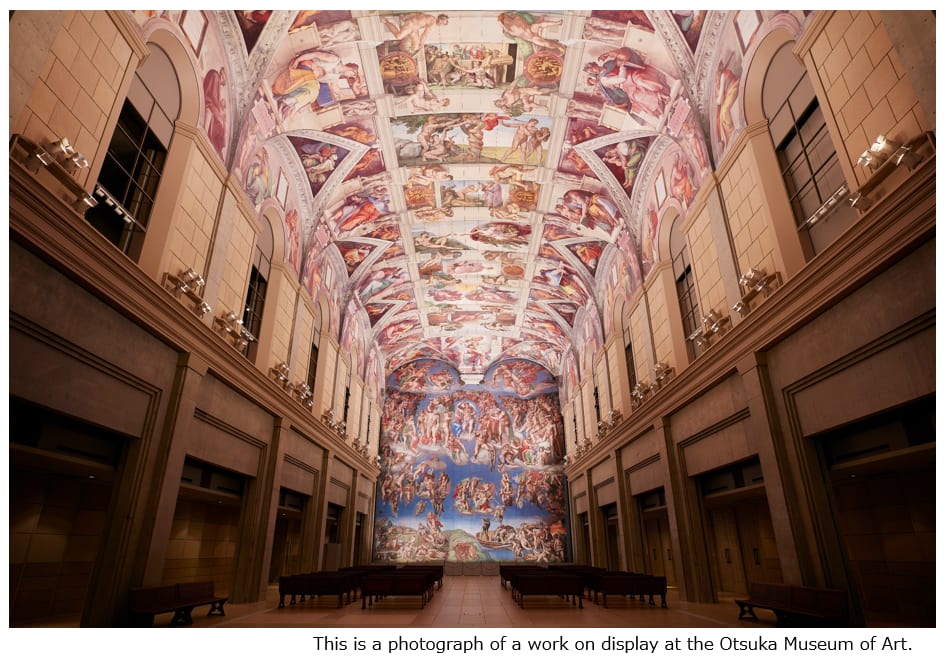 Located in a national park rich in nature, the Otsuka Museum of Art exhibits approximately 1,000 full-scale reproductions of famous Western paintings from 26 countries around the world on ceramic boards. The museum is composed of an "environmental exhibition" that reproduces murals of ancient ruins and chapels as they were in their original locations, a "systematic exhibition" that summarizes the transition of approximately 3,000 years from ancient times to the present, and a "thematic exhibition" for each theme of paintings. The permanent exhibition space is approximately 10,000 square meters, and the viewing route is 4 kilometers long. Why don't you come across your favorite work of art that moves your heart? There is also a café where you can taste dishes and sweets associated with the masterpieces, so we recommend that you take your time and enjoy the artworks.
A special experience of the swirling sea with "HORIZON"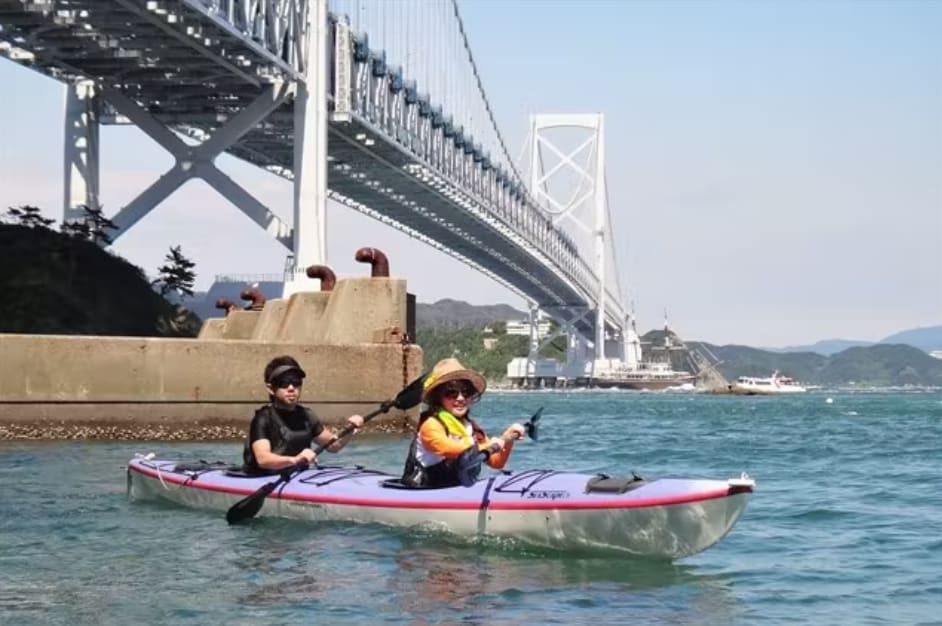 HORIZON offers kayak tours mainly in the Naruto area. The Naruto Sea has many powerful and unique currents that make the whirlpools appear. In contrast, the inner bay, Uchinoumi, has no waves and is ideal for leisure sports. Why not go on an adventure in a sea kayak, which even beginners can easily handle? Together with experienced instructors, you can enjoy break time at beaches and shrines that cannot be reached from land. Another attraction of this tour is that you can observe wild birds from the sea. You will be captivated by the gentle breeze with the smell of the ocean, the crystal clear water, and the surrounding green scenery.
Experience the tradition at "Mori Toki," an Otani Pottery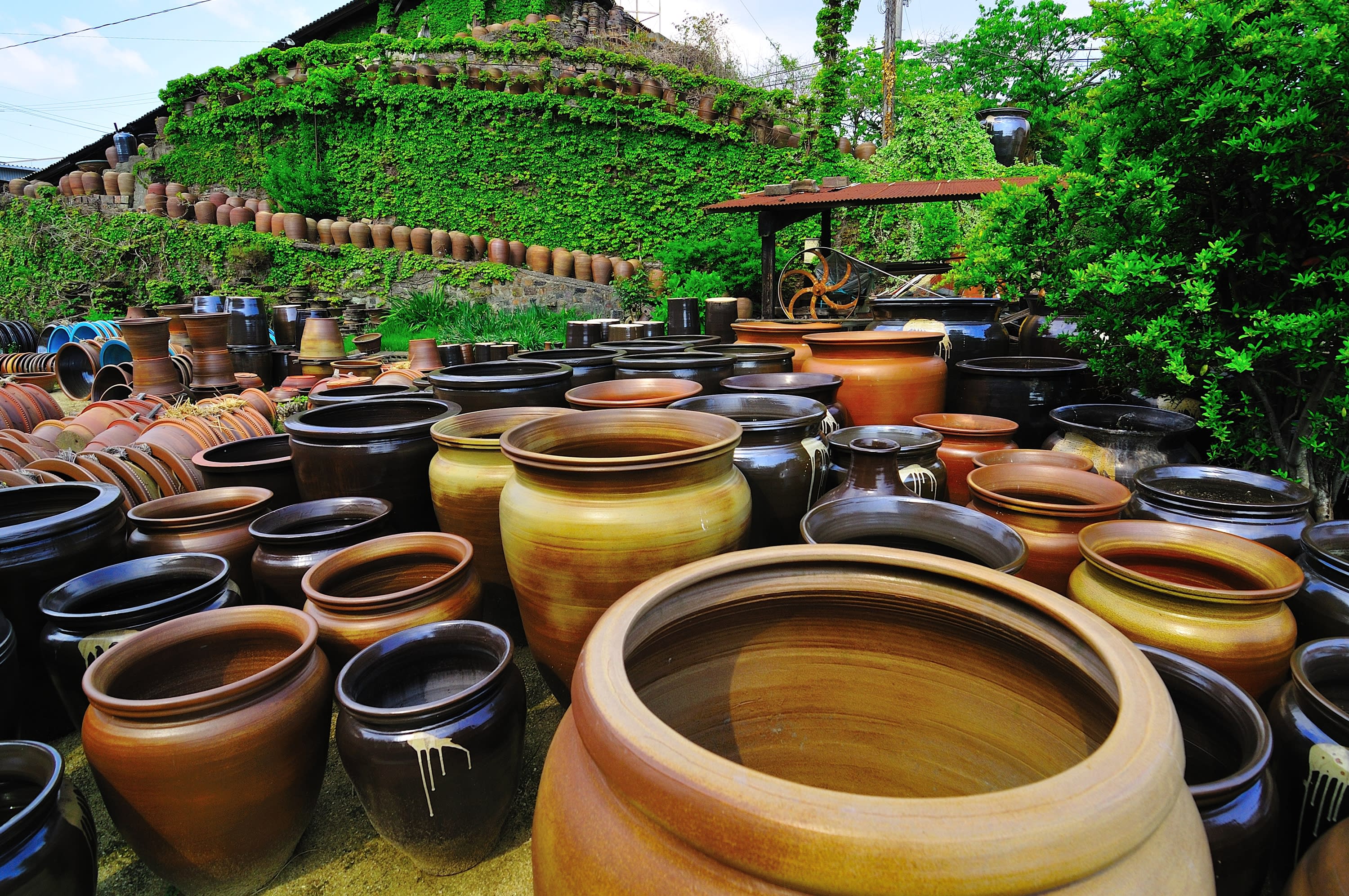 Many of the indigo dyeing studios in Tokushima Prefecture have set up huge indigo jars.They are Otani Yaki, a traditional pottery craft with a history of about 240 years, fired in a kiln in Naruto City. They are Otani Yaki, a traditional pottery craft with a history of about 240 years, fired in a kiln in Naruto City. Two craftsmen work together to make the indigo jars. The traditional technique of "Nerokuro" (lying on one's back and turning the pot while kicking the wheel with one's feet) still remains. At Mori Toki, located in Oasa-cho, Naruto City, you can observe the Neyerokuro, as well as experience hand-building, electric pottery wheel, and painting with Oya-yaki clay, making it a fun family experience. Visitors can also listen to the sound of suikinkutsu (water fountain) in the climbing kiln, a nationally registered tangible cultural property. Otani Yaki, with its rough texture and faint metallic luster, can be used in daily life. You can choose a souvenir or create your own original piece. Please come and experience the tradition.
Find plans
Book Now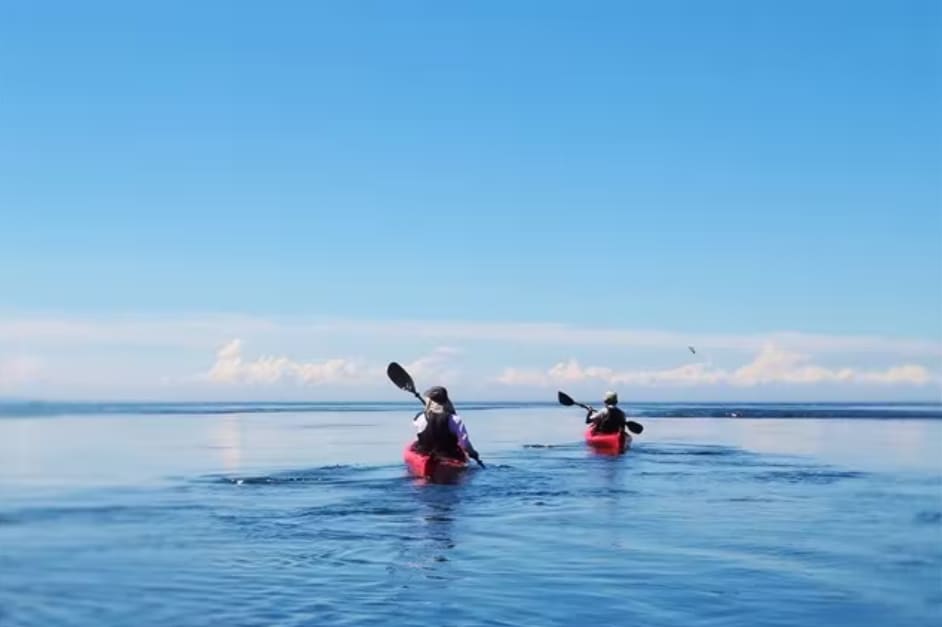 This is a half-day plan that can be enjoyed by first-time kayakers. First, you will practice how to operate a kayak and then paddle out to the sea. Experienced guides will guide you. The kayak is highly stable, so you can enjoy kayaking even in rough seas. We will take you to the best location among the Konaruto Straits, Naruto Straits, or Horikoshi Straits depending on the weather and sea conditions.At the Konaruto Straits, you will slowly move through the channel and circle around Takashima Island. At Naruto Straits, you can feel the strong currents of the whirlpools with your body! At Horikoshi Strait, you can observe everything from gentle waves to raging torrents from a vantage point close to the sea. ★Number of participants: 1-15 ★Meeting place: Meeting place is subject to change depending on weather and conditions. (Uchinoumi Park or Aboshi Rest Area) Details will be provided after reservations are made.
Tokushima (City center)・Naruto
Watersports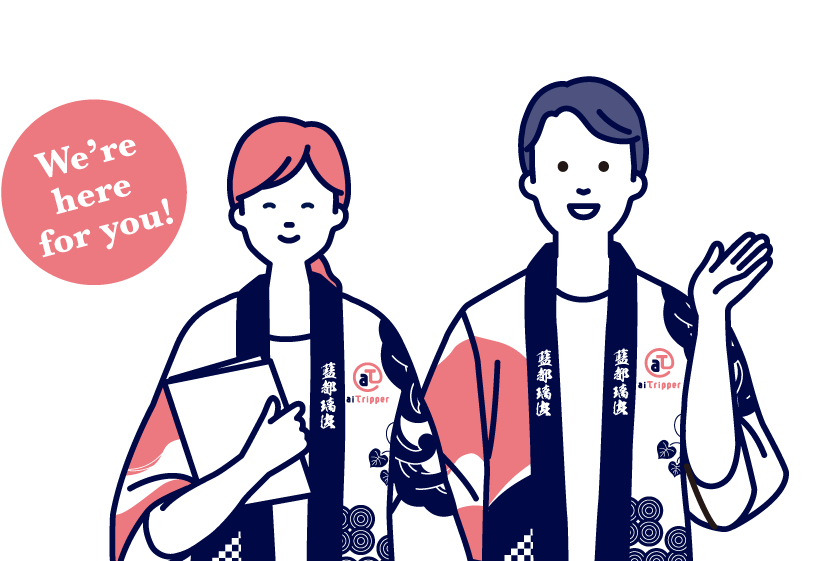 Bespoke Trip Planner
We can plan a special trip just for you to meet your desired destinations and purposes.
Please feel free to contact us if you need help.
*Additional charges may apply depending on the content of the consultation.